A Quality Horse-Riding Experience
VESC is proud to present exclusively the equestrian show:    Black Pearls .
A nice show where art, music, good knowledge of dressage and, of course, the horse, are mixed.
Black Pearls has done many performances in Europe and currently plans to participate in the biggest equestrian event in Spain:    Madrid Horse Week.
If you want to impress your clients or simply need to organize a magnificent event, please contact us at info@vesc.lt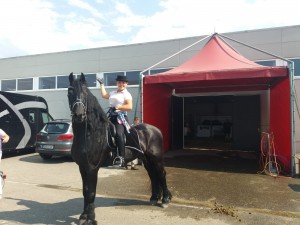 Mums galite sekti