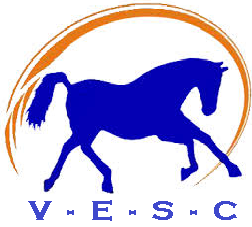 A Quality Riding Experience
Prices
At VESC all horse-riding classes are always completely individuals. Not groups teaching or tourist riding available. At VESC the lessons are exclusively for good riding and possibility of competitions in future.
Horseback riding or horse training programs must be agreed separately.
Individual workout: Riders over 16 y.o. (Teaching, posture and error corrections, horse managing) 45 min. 25 €
Individual workout: Riders until 16 y.o.: (Teaching, posture, corrections, horse control, strengthening balance) 45 min. 22 € 
Errors corrections workout: Teaching dressage techniques or show jumping: 45 min. 30 €, more time on request.
Pre-competition training: Rider and the horse race preparation in different equestrian modalities: 60 min. 40 €, more time on request.
Horse breaking, character and problem corrections: (Body and psychological traumas, eyes analysis, bad behavior, slimming and fattening horses): On request.
Hippotherapy: 15 min. 15 EUR
We make official invoices with VAT, please ask before hand to have it ready.
Mums galite sekti